valid until March 2023
SRI LANKA LAST-MINUTE
Winter in Europe can be a very depressing season, with a lot of rain and wind, dim light, and darkness coming as early as 4 pm. Escape the Winter and fly to Sri Lanka – Special Discounted Last-Minute Sri Lanka Tours till 31. March 2023. Starting from EURO 660 for two weeks at the most beautiful, dreamy Warm Weather Getaway. Sri Lanka is perpetual summer for being so close to the equator and best known for its beaches, ancient culture, wildlife, jungles & rainforests, and friendly people.
BOOK DIRECTLY AT THE SOURCE AND SAVE $$$ – TAILOR-MADE EXPERIENCES – GUARANTEED DEPARTURE DATES – 24/7 HOTLINE (ENGLISH, DUTCH & FRENCH) – UNMATCHED LOCAL KNOWLEDGE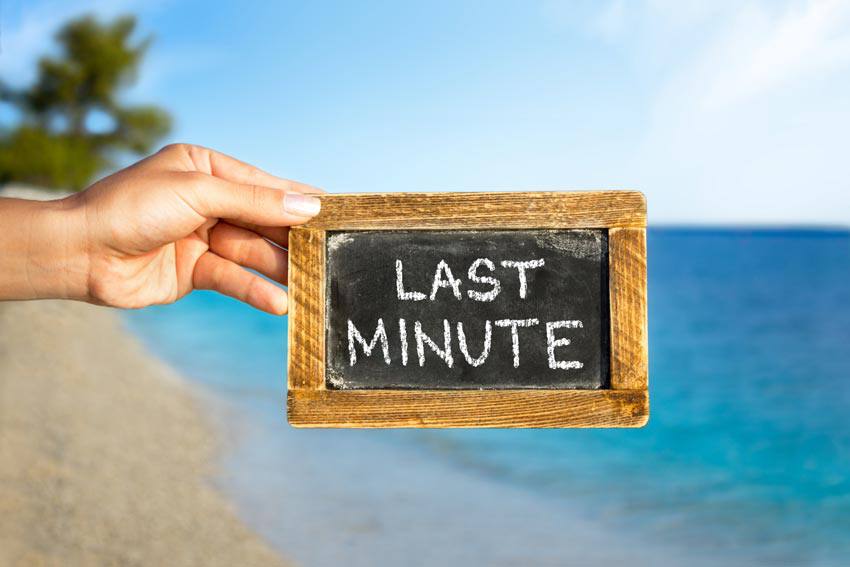 We are physically located in Sri Lanka, speak the language, and know the country as only locals can. It's not only about the best attractions, the best beaches, and the best activities, but about unique experiences, you will cherish for the rest of your life. The Sri Lanka Last-Minute Tours below have been designed to take in as many of the country's highlights as possible while keeping traveling time to a minimum. However, do not feel constrained by a set itinerary – all our tours are fully customizable; If you like the itinerary but would like to change the hotels to fit your expectations and/or budget, let us know and we will send you all matching options.
SEE ALL SRI LANKA LAST-MINUTE OPTIONS HERE
Mobile/WhatsApp/Viber/Imo : 0094 773 866 315
service@go-lanka.com
---
Barrier-Free Sri Lanka Tour 11 Days
Bespoke Itinerary with selected disabled-friendly attractions & activities
HIGHLIGHTS: ADAPTED TRANSFERS, HAND-PICKED WHEELCHAIR-ACCESSIBLE HOTELS, DISABLED-FRIENDLY ATTRACTIONS & SIGHTSEEING, KAYAKING, TEA PLANTATIONS, WILDLIFE SAFARIS, DUTCH HERITAGE SITES, BOAT TRIP ON THE INDIAN OCEAN (WITH OPTIONAL FISHING), SCENIC HOT AIR BALLOON RIDE*, PERSONALIZED AYURVEDA TREATMENTS*, ASSISTED BODYSURFING
We at Sri Holidays are passionately committed to providing accessible holidays that exceed the needs and wishes of your disabled customers. Tour can be booked either as part of a private group (family) or as an escorted Solo Traveler.
SEE ACCESSIBLE SRI LANKA TOUR ITINERARY
Mobile/WhatsApp/Viber/Imo : 0094 773 866 315
service@go-lanka.com
---
If you are looking for the best holiday destination to celebrate life after the lockdown–you certainly should consider Sri Lanka. With 1,340 km of white beaches, green hills dotted with tea plantations, and a heritage that dates back 500,000 years, Sri Lanka has everything to offer that you would expect from a Top Asian Holiday Destination.

Do you remember the time when you could just fly to Sri Lanka and fill your cup with wonder and fascination, drinking in the sights, sounds, and tastes of the unique culture and environment as you enjoyed life-enriching experiences with your loved ones and traveling partners? Well, start packing as Sri Lanka travel has become a reality again.
from US$ 240/week

---
---
BEACH YOGA RETREAT SRI LANKA 2023
Yoga therapy is one of the best tools to recover from anxiety and the unhealthy lifestyle the pandemic forced on us. It not only boosts immunity and general health but also improves the fitness of vital organs. The sequences of asanas, breathwork and meditation build reservoirs for your mind and body. They make you calmer, more focussed and much happier. All of this makes for better mental health too. Our Sri Lanka Yoga packages are fully customizable to match your personal needs perfectly.
---
Ultra Luxury Sri Lanka Tour 2023

Sri Lanka has seduced travelers for centuries. Marco Polo described it as the finest island of its size in the world, while successive waves of Indian, Arab and European traders and adventurers flocked to its palm-fringed shores, attracted by reports of rare spices, precious stones and magnificent elephants. Poised just above the equator amidst the balmy waters of the Indian Ocean, the island's legendary reputation for natural beauty and plenty has inspired almost magical regard even in those who have never visited the place.
HIGHLIGHTS: HILL COUNTRY & BEACHES – 5* BOUTIQUE HOTELS – UNESCO HERITAGE SITES – HOT AIR BALLOONING* – ROYAL BOTANICAL GARDENS – WILDLIFE SAFARIS – TEA PLANTATIONS – SCENIC TRAIN RIDE – WHALE WATCHING – STILT FISHERMEN – GALLE FORT
This Sri Lanka Ultra Luxury Tour has been designed to take in as many of the country's highlights as possible while keeping travelling time to a minimum. However, do not feel constrained by a set itinerary; it's merely starting point to help when planning the trip. All our Sri Lanka Tours are fully customizable – just add your preferences in the enquiry form below or get in touch with one of our Sri Lanka Specialists to provide the perfect finishing touches.
---
Safe & Secure Certified! We provide you with a safe, but non-intrusive travel environment, implementing strict protection measures for all our staff, vehicles, and partner hotels.
Booking a Special Holiday made easy. Check out our 2023 Sri Lanka Tours & 2023 Wellness / Activities Packages - all tailor-made with 'build-in' COVID-19 protection for a worry-free vacation! Hand-picked, certified hotels and locations with wide-open spaces away from crowds, natural beauty, and clean, fresh air.

SRI LANKA's NO 1: POST-CORONA TOUR PACKAGE
---
Welcome to go-lanka.com, the largest independent travel and accommodation website for Sri Lanka.
We are physically based in Sri Lanka and specialized in Private Sri Lanka Tours as well as Holiday Packages for Sri Lanka & The Maldives.
All our tours & vacation packages are unique; hand-crafted to fit your personal requirements and budget.
Sri Lanka Tours and Sri Lanka Holiday Packages

Whether you are an independent traveler or looking for a family holiday in Sri Lanka, go-lanka.com is your full-service one-stop partner that gives you total access to hundreds of hotels, resorts and guesthouses in Sri Lanka at unbeatable prices.
Choose from over 450 hotels and guesthouses (and counting...) all over Sri Lanka ranging from budget accommodation, beach hotels, Ayurveda retreats, private villas to stylish boutique hotels.
Our Sri Lanka Holiday Packages: